Evolving up in India, chances are high that you tried to mimic older members of your family dipping their biscuits into a cup of steaming chai. Soon, it became second nature to you. Your town chai-wala keeps multiple dippable treats when you stroll over for an evening break. The chai tradition feels imperfect if it isn't accompanied by a crispy, baked snack (biscuits). Most of us, Enjoy dunking a biscuit into a hot cup of coffee or tea. It is one of the effortless pleasures life has to offer.
What is a biscuit?
 A biscuit is a flour-based baked food product. It is a small unleavened, flat cake made from dough or baking powder, or soda and sometimes with yeast. Biscuits are typically crispy and sweet in taste.
What are biscuits made up of?
A primary ingredient in the preparation of Biscuits is refined flour (

maida

) and sugar which has a negligible amount of fiber making it a fast-digesting food leading to blood sugar fluctuations.

Cream biscuits are high in calories which can lead to weight gain and ultimately it could lead to a rise in bad cholesterol levels.

Biscuits that are salty have a high content of sodium which can cause a sudden elevation in blood pressure.
Kinds of Biscuits Available in India
We have a kind of biscuits available today- digestive biscuits, rolled biscuits, creme biscuits, chocolate biscuits, sandwich biscuits, sweet biscuits, milk rusk, suji rusk, and milk biscuits.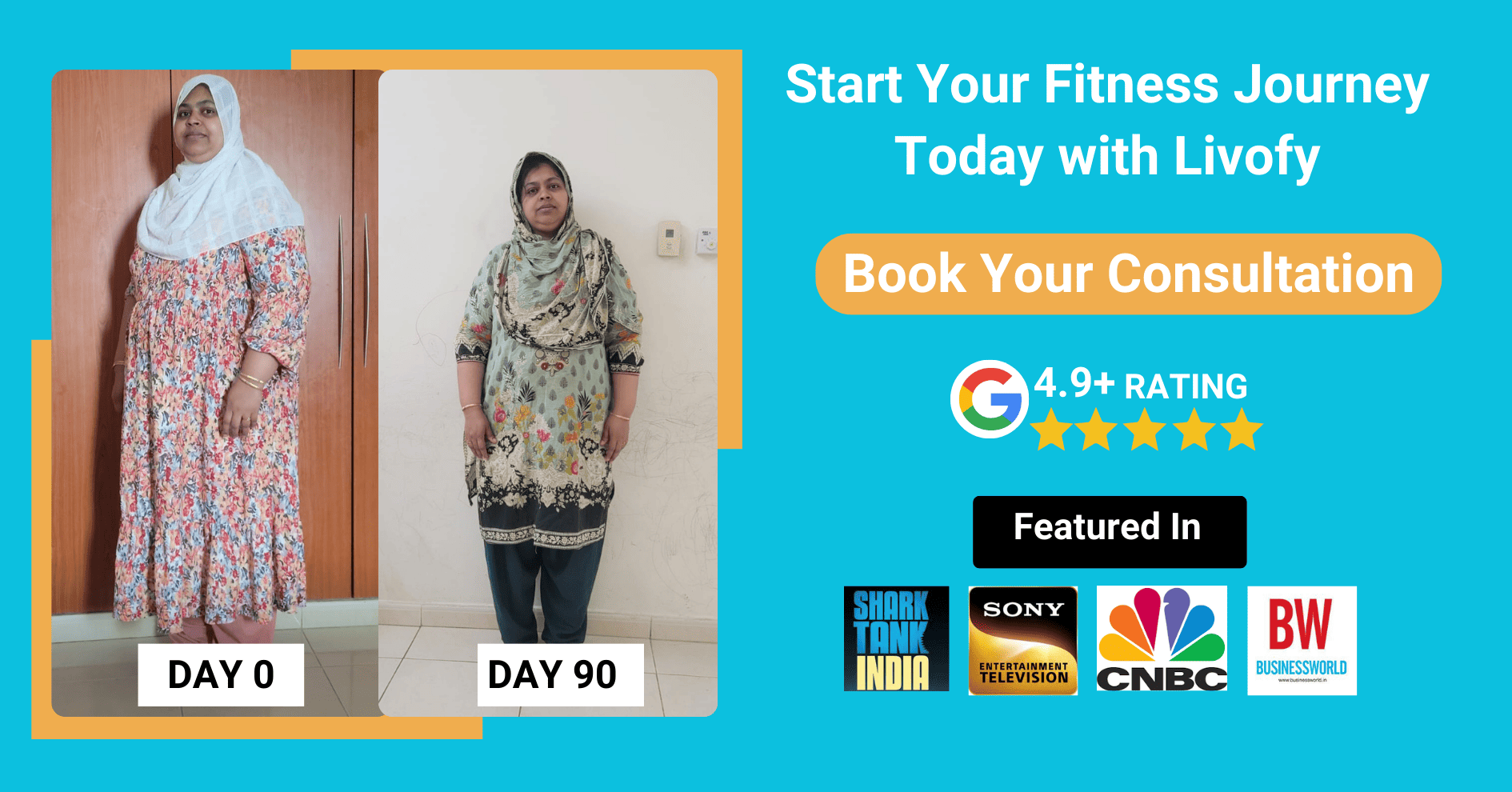 Are Biscuits Healthy?
Biscuits are not suitable for health to let's see what biscuits are made up of and let us look at each detail of each ingredient.
Wheat flour-

This is nothing but maida aka refined wheat flour. Although now whole wheat flour is being added maida or refined flour is still the main ingredient. Hence can raise blood sugar levels which in the long term can cause diabetes.

Sugar

– High sugar and calories too.

Hydrogenated fats

– Vegetable fats or hydrogenated fats are added in very high amounts and are baked at very high temperatures. This can result in the creation of trans fats. So next time you buy a pack saying trans-free, they are fooling you. Biscuits cannot be low-fat or fat-free. Now the labels contain partly hydrogenated fats that are similar to hydrogenated.
Biscuits are not good for diabetes patients as it is high in simple carbohydrates. In Fact, hidden sources for weight gain most of the time, as you never know how many you can pop into your mouth. 
Are cream biscuits bad?
Cream biscuits contain high amounts of carbs and sugar which can spike your insulin levels. Daily intake of cream biscuits can make you gain weight and you may have health issues with time. Make sure you avoid them eating in high amounts. 
Eating these releases a surge of energy but it doesn't last long (due to low fiber) which leads to hunger, and you end up eating more.

That doesn't mean you have to discard them completely. If you eat 1 or 2 biscuits twice a month, you are good to go. But make sure you're not eating them with any drinks.
Are Digestive biscuits a healthy snack?
As compared to ordinary biscuits, digestive biscuits do claim to offer some ingredients which have health benefits like high fiber and protein, etc. So long we have biscuits in moderation, they are a healthier substitute when it comes to consuming them as a snack with a cup of tea or coffee. But the issue is that they consist of hidden calories in the form of salt, sugar, refined flour, and unhealthy fats. To increase shelf life and to meet the huge market demand they are produced in huge quantities, so are bound to be processed and high in sodium content\".
Facts About Digestive Biscuits
Undoubtedly, they are better than cookies and cream biscuits, but it still isn't the healthiest option because they do have a high amount of carbohydrates, artificial sweeteners, and preservatives.

Biscuits or cookies that have nuts in them may not be in their natural form, and even if they are, they might not be as useful as you consider them with sugar and maida.

Digestive biscuit is prepared from wholemeal wheat flour and leavening agents like sodium bicarbonate, ammonium bicarbonate, malic acid, tartaric acid, vegetable oil, powdered skim milk, sugar, and baking soda.

They have no other beneficial vitamins or minerals. The non-fat milk added to the biscuit contains no calcium. Even otherwise, they offer zero nutritional value.

Although you can eat 2 to 3 biscuits twice a week.

Digestive biscuits are tempting to keep hunger pangs at bay. But don't offer the same.
What are the Alternatives?
There are some sugar-free biscuits available in the market along with whole wheat biscuits prepared with jaggery and no preservatives, but not even these biscuits are completely healthy since sugar, honey, or jaggery basically similar things although these biscuits are definitely better than the others.

Biscuit is made from oats, whole wheat, and ragi are good for health. 

To satisfy your sweet tooth, you can add a few chunks of dark chocolate or spread little peanut butter on it if you're making them at home or picking them from a store.

Homemade khakhras, a medium bowl of makhana(fox nut seeds), unsalted crackers, or popcorn with string cheese are always suitable replacements.

You can always make customizations to make it not only healthy but also delicious!  
Low calorie and Low sugar Biscuits Available In India-
Things to Keep In mind while Picking the Biscuits for yourself
Nutrition label

! Always check the nutrition label for the type and amount of sugar, amount of artificial sweetener, colors, and trans fat. The amount of saturated fat present in biscuits is pretty high which can elevate bad cholesterol.

Be aware!

There are biscuits or cookies which say 'no cholesterol' but check if it has saturated fats in them; the higher the saturated fat higher the risk of rising bad cholesterol level.

Type of lifestyle

! Imbalance can happen if you have a sedentary lifestyle and your diet is unhealthy. Make sure you follow an active or moderately active lifestyle.

Stay active!

Go on a walk for 15-20 minutes after eating biscuits or climb upstairs

. 
Sugar-free and Low-Carb Biscuit Recipes-
INGREDIENTS-
1 egg white, 50g coconut sugar, ½ tsp almond extract, 60g ground almonds. 1 tsp flaked almonds
Instructions- 
Preheat the oven to 160 C . Place a 20cm square baking tray with baking parchment.

Whisk egg white,  almond extract, and coconut sugar, together in a bowl. Fold ground almonds into egg mixture until just combined; spread mixture into the baking tin. Drizzle almonds over the top and press down lightly.

Bake in a preheated oven until golden brown for half an hour. Transfer to a cooling rack using greaseproof paper to lift it out of the baking tray. Cool to room temperature, about 60 minutes, and then cut into slices.
 2.  Sugar-free shortbread Biscuits-
You only need four ingredients to make these biscuits that are perfect to enjoy with your tea. These aren\'t overly sweet. You can find sugar alternatives in larger supermarkets.
Ingredients-
4 tablespoons sugar substitute, such as Splenda

160g butter, room temperature

200g plain flour

1 pinch salt
Instructions-
Preheat the oven to 180 C.

Next, Line a baking tray with baking parchment.

Now, Beat the butter and Splenda with an electric mixer till light and fluffy. Gradually add the flour and salt.

Flour your work surface, and roll out the mixture to a large rectangle, about 1-2cm thick. Slice into fingers.

Transfer the biscuits to the prepared baking tray. Chill in the fridge for 10-15 minutes, then bake for 15 minutes, until lightly golden. Cool and store in an airtight container.
3. Low-Carb Biscuit Recipe-
This Low Carb Biscuit is a superb fluffy biscuit to enjoy with any meal. Fill with bacon, country ham, sausage,  or fried chicken for the best breakfast biscuits with no guilt. You can also use coconut flour.
Ingredients- 
1 1/2 cups almond flour

1/4 teaspoon salt

1 tablespoon baking powde

r

2 eggs

1/3 cup sour cream

4 tablespoons butter melted

1/3 cup shredded cheese

1/2 teaspoon garlic powder
Instructions- 
Preheat the oven to 400 degrees Fahrenheit. Grease a muffin pan and set it aside.

NextCombine almond flour, baking powder, and salt. Use a fork to break up any clumps.

In a separate bowl, beat eggs. Mix melted butter and sour cream into the eggs.

Now Stir the wet ingredients into the dry ingredients.

Next, Stir in the cheese.

Fill muffin tin cups about 2/3 full. 

Bake in a preheated oven for 8-10 minutes until golden brown.
Takeaway
Biscuits are your favorite snacks of everyone whether you are an adult or a kid. We are fond of cookies and cream biscuits loaded with chocolate and all a lot. But it can lead to insulin spikes and can cause overweight issues which can hamper your health. We crave biscuits, right? You can look at the alternative options for biscuits and make them at home also. There are a lot of sugar-free and low-carb biscuits available in the market which you can have if you're looking for weight loss or you're diabetic. These biscuits are a good choice to snack on with your tea or coffee. Also, Just because you have diabetes or any health problem doesn't mean that you should be eating snacks that are bland and boring. The key is to pick a snack that's not only high in protein, but also in fiber and healthy fats to maintain blood sugar levels, insulin levels, and your overall body health. Also, make sure to also eat the biscuits in moderation.
Get started with your Weight Loss Journey today and take a step towards a healthy lifestyle! Stay tuned for inspiring Weight Loss Journeys, and Delicious Recipes! Also, don't forget to follow us on Instagram for the daily dose of Health, and Wellness content! 
Related Posts