With so many diets under the sun, the leading ketogenic diet has currently been taking the entire fitness industry by the storm. If you wish to follow this diet, we today have brought you the best 9 Indian Vegetarian Keto Recipes for a quick and healthy hunger fix!
Along with getting the recognition for being a quick way to shed those extra kilos, the ketogenic or keto diet which is a low-carb, high-fat approach to eating, also has many other health advantages. The Keto diet aims to lead to weight reduction through the process of fat-burning.
It not only counters inflammation but also prevents aging. The ultimate goal is to  speedly shed the unwanted kilos, and eventually feel fuller with lesser cravings, while positively enhancing your mood, cerebral focus, and boosting energy levels.
KETO ROTI
Well, here we are, with an easy Keto Roti recipe with some twists and tweaks which you can relish even while on a keto diet!
Indian flatbreads are great for serving with curries and gravies and, to be honest, most of us Indians would be lost without it. Eating just curry is pretty much unheard of, and a low-carb flatbread is the need of the hour.
Here we bring to you this low carb version, which can also be easily be repurposed to make a low carb tortilla or a keto wrap that you can stuff with veggies and meat of your choice!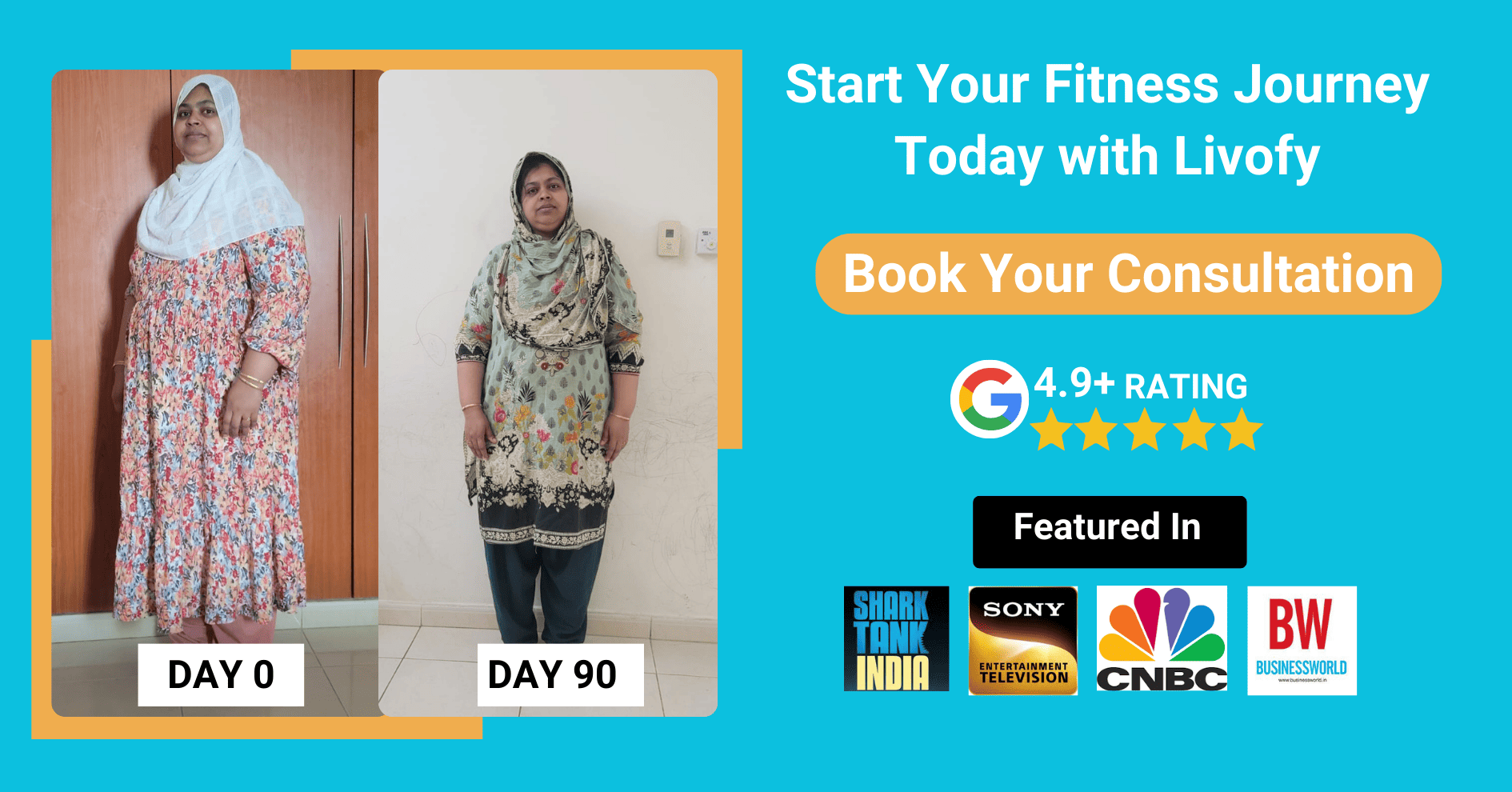 Ingredients
50 Grams Coconut Flour 

8 Grams Psyllium Husk 

1/2 Tsp Baking Powder 

1 Cup Water

Salt to Taste

1 Tbsp Oil/Ghee for frying 
Recipe
Heat the water for a few seconds in the microwave.

Whisk all the dry ingredients and add the warm water.

Form a dough and keep it aside for 10 minutes.

Dice the dough into 4 parts.

Spinout one part of the dough between two sheets of parchment paper.

Add a bit of butter or ghee to the pan and slap the flatbread on.

Wait for one angle to cook completely before flipping. Fry on both sides till golden brown.

Serve hot with any low-carb curry of your choice!
Nutritional Value
Calories: 58

Net Carbs: 3g

Carbs: 12g

Fat: 2g

Protein: 2g

Fiber: 9g
KETO MALAI PANEER
A delectable and rich curry that is a perfect amalgamation of paneer, yogurt, and methi (fenugreek leaves), this Keto Malai Paneer will leave you dancing with joy.
A recipe that tastes as yummy as a non-keto variant, this delicious recipe can be had while on a Keto diet, and ensures that you aren't pulled out of ketosis as well! 
Here we present to you, a step-by-step recipe of rich, creamy Keto Methi Malai Paneer. 
Ingredients:
100 gms paneer cubed

1 cup fresh fenugreek leaves

100 gms yogurt 

10 ml ghee

1 tsp Kashmiri red chili powder

Half tsp turmeric powder

salt to taste

1 tsp coriander powder
For the Curry: 
¼ slice onion, chopped finely

1/4 small tomato

1/2 tsp cumin seeds

1 tsp ginger

1 green chili

Cloves-2

5 whole almonds

1 teaspoon poppy seeds

green cardamom-2

½ inch cinnamon
Recipe
For the curry, first, soak all the ingredients apart from tomatoes, onion, ginger, and garlic in yogurt for 30 minutes and blend everything together to make a fine paste. Keep aside.

Clean and dice the methi leaves finely and keep them aside.

Add methi leaves and sprinkle a little salt in a pan. 

Keep cooking until the water gets dried up.

Turn off the gas and take out methi leaves in a bowl.

Add ghee and the cumin seeds to the same pan.

Once they begin to splutter pour the blended curry paste.

Keep cooking till oil starts separating

Add in turmeric, salt, coriander powder.

Now add methi leaves. 

Cook for a minute.

Now add paneer and 1 cup of water.

Once the paneer soaks in the gravy, simmer the heat.

In the rest of the yogurt add red chili powder, coriander powder, and a little stevia.

Switch off the gas once it starts boiling.

Garnish with a few methi/coriander leaves and serve hot.
Nutritional Value
Calories: 120

Net Carbs: 2g

Carbs: 11g

Fat: 34g

Protein: 4g

Fiber: 6g
KETO PANEER TIKKA MASALA
If you're fond of  Indian cuisine, certain dishes will always just stand out to you. Keto Paneer Tikka Masala in a creamy flavoring dish. It is an amazing merger of spiciness, with the cooling effect of the cream and paneer.
This keto-friendly version of the paneer tikka masala is particularly tasty. You can eat them low-carb tortillas or cauliflower fried rice.
Keto Paneer Tikka Masala is a nutritious, low-carb twist to the traditional Indian vegetarian recipe! Prepared with grilled cottage cheese cubes in buttery gravy this restaurant-style curry will take care of all your cravings and is super easy to make.
Ingredients
For Marinade
250 g paneer
1 tbsp oil
1/2 tsp salt
1/2 tsp turmeric
For Sauce
1 medium onion (about 70 grams)
2 cloves garlic, minced
2 tsp grated ginger
1/2 cup heavy cream
1 tsp cumin powder
1 tsp garam masala
8 g jalapeno/green chili pepper
2 tbsp crushed tomatoes
2.5 tbsp coconut oil
Cilantro for garnish
Recipe
Slice the paneer into cubes and mix it with salt, turmeric, and oil. Let it marinate for about 8-10 minutes.
Heat up 1 tbsp coconut oil in a non-stick pan and deep-fry the paneer on all sides till it gets golden brown. Keep them aside
Add 1 tbsp coconut oil and fry the onion to the same pan. When the onion is golden brown, add the garlic, ginger, and jalapeno peppers. Fry till you the oil starts seeping out.
Put crushed tomatoes and let them cook for another 5-7 mins. Remove and puree in a food processor. An immersion blender will also work.
Now add half tbsp of coconut oil to the pan and pour the pureed mixture back into the pan. Let the water from the paste dry up and add the spices. Let it cook for another 5-7 mins.
Once you see some oil seeping out of the paste (the mixture will turn darker in color), add on the cream and let it cook for another 120 seconds. Add half a cup of water and simmer for 5 mins or till it starts boiling.
Reinstitutes the paneer in the sauce and let it cook for about 2-3 minutes
Sprinkle some cilantro on top and serve hot with low carb tortillas or riced cauliflower
Number of Servings: 4
Calories Per Serving: 450
Fat: 42g
Carbs: 7g
Fiber: 1g
Net Carbs: 6g
Protein: 15g
KETO PALAK PANEER
Palak paneer is the most satisfactory food prepared at our home easily. It's one of the flavourful North Indian curries you can have in your main course.
For keto dieters,  It makes one of the speedy weeknight dinners. It is perfect to get the fat macros and to consume greens for the day. You will love that you can bulk up the fat macros by adding more paneer/cream/butter. 
Ingredients:
200g paneer

200 g spinach

50 g Onion

5 g garlic

5 g Ginger

1 Green Chilly

1/2 tbsp Cumin Seeds

50 ml Heavy Cream

1/2 Tsp Red Chilli Powder, Half Tsp Turmeric Powder 

1/2 Tsp Cumin Powder

half Tsp Coriander Powder

half tsp Garam Masala

Salt to Taste

20 grams Ghee or Olive Oil to cook
The preparation you need:
Finely chop all the vegetables except spinach.

Chop paneer into 2 cm cubes.

Wash and clean the spinach.

Boil water
Instructions:
Add the cleaned spinach to a heat-safe bowl.

Spill boiled hot water until the spinach is covered completely.

Allow it to sit for 2 minutes.

Strain and set aside.

Once the spinach has chilled, grind it to a smooth paste.

Now, Heat the ghee in a pan.

Add the chopped ginger and garlic. Cook until fragrant.

Also, Add the chopped onions and slit green chilies.

Toss in the spice powders and salt. Cook until the onions are soft.

Add a stain of water to deglaze the mixture.

Now, pour the spinach paste. Add a little water to dilute the mixture.

Cook for 2-3 minutes until the flavors combine.

Add the cubed paneer pieces to the curry.

Cook for 3 minutes.

Add more water if like a runny curry.

Turn off the flame. Add cream, and whisk gently to ensure the paneer cubes don't shatter.

Serve hot topped with some butter or cream.
Nutrition Info
Calories: 325

Net Carbs: 6g

Carbs: 8g

Fat: 28g

Protein: 12g

Fiber: 2g
KETO CAULIRICE
Keto cauli Rice is a nutritious, low-carb, grain-free, less starchy replacement for rice. So what is it? Just a cauliflower blended in a food processor until it forms into granules that are about the size of rice. Is it as good as rice?
Not on its own, but it's a great starting according to health-wise and texture-wise. When it's seasoned well and used in a recipe with other great flavors and textures going on, it is delectable and you'll feel great about getting more vegetables into your day.
Ingredients
Cauliflower

Coconut Oil

Onion

Garlic

Ginger

Soy Sauce

Black Pepper
Instructions
Preheat coconut oil in a pan. Add Onion, garlic, ginger and saute them.

Add the cauliflower to the pan.

Stir well to combine. Cook Until lightly toasted.

Add stock to the pan and let the pan boil. Reduce pan to a simmer until reduced.

Flavor pot with soy sauce, black pepper, and citrus.

Beat Xanthan gum into the pan. Continue to cook pan until the congee has thickened. Serve congee hot.
Nutritional Facts Per Serving
Calories- 228
Protein- 2 g
 Fats-  23 g
Carbohydrates-  5 g
Fiber – 3 g
KETO RASMALAI
Desert cravings?  Well, we are sure on the Keto diet, you are missing appealing desserts. Not to worry, look at this amazing recipe of Keto Rasmalai and you enjoy it whenever you want.
Rasmalai is one of the most loved sweets in Indian weddings, parties, and festivals. Rasmalai is basically sweetened cheese added to sweetened and flavored milk and serve chilled.
The keto version of your favorite tries best to match up with the original version. And can be made easily at home for your special occasions and festivals.
Ingredients
1 Litre Milk  as high fat as possible

2 ½ tbsps white vinegar or lemon juice
For Sugar syrup:
1-1.5 liters water

5-6 tbsps Erythritol + Monk fruit blend (or sweetener

of your choice) Adjust according to your sweetener
For the Rabri:
500ml unsweetened almond coconut milk or plain almond milk

¼  cup table cream

4 tbsp  Erythritol + Monk fruit blend (or sweetener

 of your choice) Adjust according to your sweetener

4 cardamom pods lightly crushed

¼  tsp almond extract

2-3 strands Saffron or 1/8th  tsp of yellow food coloring

4-5 almonds chopped/crushed
Instructions
To make Chenna/Paneer Discs:
Bring your milk to a boil turn off the flame and add lemon juice and stir as the milk separates.

Once separated, put in the paneer and whey, into a strainer/colander lined with a cheese or muslin cloth.

Gently press out the liquid.

Try and hang it from your kitchen sink tap to drip the rest of the whey for about 20minutes.

Put the paneer on a plate or clean surface and start rubbing it really well to bring the crumbles together into a nice soft dough ball. This will require at least 10 minutes of  rubbing. This is a very vital move for a soft and spongy chenna disc so don't stop ahead of the 10minutes.

Once done, make the individual balls out of the dough and flatten them into discs, they don't need to be perfect the next step will even them out, and also this dish is quite forgiving. Set aside.
For Sugar Syrup:
Add water and sweetener to the vessel.

Taste to make sure it\'s not just watery sugar syrup and adjust your sweetener accordingly.

Bring the syrup to a boil

Add discs to the syrup, cover, and cook for about 15minutes. Check on them.

Once they have doubled in size,  use a slotted spoon to gently remove them from the syrup. Before discarding them, take a wooden spoon to Gently press the excess syrup out of the discs before setting down in a wide dish or bowl.
For Rabri:
Add the cream, almond milk, and sweetener to a heavy-bottomed saucepan with cardamon and saffron ( if available).

If using food color save it for later.

Bring the milk to a boil and add the almond extract (optional) and color if that what you are using.

Taste and adjust the sweetness to your liking.

Turn off the flame, let it cool for about 4-5minutes and when it\'s still warm pour the Rabri all over the discs.

You want the discs to really soak and absorb all that yummy milk.

Top with your almonds.

Refrigerate overnight.
Nutritional Value
Calories: 339.2 kcal

Total Carbs: 6.6 g

Total Fats: 30.4 g

Fiber: 0.4g

Protein: 11.6 g
LEMON PEPPER PANEER
Lemon Pepper Paneer is a flavourful and simple paneer recipe that fits great for everyday menus. If you are looking for a distinctive paneer recipe that is not the same old paneer tikka masala or Kadai paneer then you will love this recipe.
Moreover, this paneer gravy recipe does not include tomatoes or heavy cream. It involves speedy and simple preparation and takes less than 20 minutes to prepare from scratch.
Ingredients
150g Paneer

25g Almond Flour

½ Lemon

½ Teaspoon Pepper

2 Tbsp Ghee

10g Garlic

10g Butter
Instructions
Preheat the oven to 400°. 

Whisk together almond flour, Himalayan salt, pepper, and zest of 1 lemon in a mixing bowl.

Toss paneer in the flour batter until fully coated. Slice remaining lemon into thin rounds.

 Heat ghee in a large ovenproof skillet over medium-high heat.

Add paneer and cook until golden for about 5 minutes, then flip paneer.

To skillet, add butter, garlic, and lemon slices and bake until chicken is prepared through and the sauce has reduced slightly, 15 minutes.

Dip sauce on top of paneer and dress with parsley.
Nutritional Information
Total calories- 370 kcal
Protein- 28g
Net Carbs- 4 g
Fats- 47g
BUTTER FRIED MUSHROOMS
These Keto Garlic Butter Mushrooms are your novel favorite side dish! They are creamy, garlicky, and go perfectly with a juicy grilled steak for dinner. Make sure you use a fair amount of butter while cooking if you need to hit those fat macros. The dish also gives you a fair amount of protein.
utter-fried Mushrooms are a great Keto snack. They are easy to cook, full of flavor, and can hit all your macros. You can use any kind of mushrooms you like, button, white, oyster, etc.
Ingredients
2 cloves Garlic finely chopped

½  teaspoon pink Himalayan salt

1 g ground pepper

100 g Mushrooms

2 tablespoons butter

1 tablespoon Parsley chopped
Instructions
Place a non-stick frying pan over high heat.

Add one tsp butter, pepper, garlic, salt, and saute until fragrant.

Add the mushrooms and dip in the mixture.

Continue sauteing the mushrooms and adjoin 1.5 tablespoon butter at a time, allow each to melt, and coat the mushrooms before adding the next.

Once the mushrooms have begun to release liquid, reduce the heat to medium and stir occasionally.

Now all the liquid has evaporated and the mushrooms have turned a deep brown color (it will take 10-15 minutes).

Detach from the heat and mix through the parsley before serving

Enjoy Keto Garlic Butter Mushrooms with your family and friends.
Nutritional Value
Calories-   290 kcal
Carbohydrates-2 g
Protein– 3 g 
Fats– 30 g
KETO PAV BHAJI
Keto Pav bhaji is one of Maharashtra\'s most iconic street foods. Bhaji is a fiery combination of mashed vegetables topped with a dash of lemon. Pav is a sort of fluffy and butter-toasted bread that goes along with bhaji. Here is keto pav bhaji for you in a keto way.
The vegetables used in a traditional pav bhaji can differ depending on the location and style. When inspecting the dish, we found an incredible number of variations! That said; the core ingredients usually consist of tomatoes, capsicum (bell peppers), onions, potatoes,  ginger, and garlic.
Some other variations include cauliflower, eggplant, green peas, carrots, green beans, broccoli, or plantains. This recipe focuses on the low carb veggies; tomato, capsicum, onions, cauliflower, ginger, and garlic.
In this keto pav bhaji recipe, the potato in the bhaji is exchanged with cauliflower and keto-friendly bread is used instead of pav!
Ingredients
126 g cauliflower

50 g tomatoes, finely chopped

42 g green bell peppers, finely chopped

¼ tsp ginger garlic paste

½ tsp pav bhaji masala

45 g butter

28 g red onions

¼ tbsp fresh cilantro,

 

¼ tsp dried fenugreek (kasoori methi) and  ¼ tsp Kashmiri red chili powder,

red food coloring (optional)

Pink Himalayan salt, to taste

Juice of half lime
Instructions 
Cleansed the cauliflower well and dice it into small pieces.

Adjoin cauliflower to a large frying pan along with water. Cook for about 10 minutes to make a cauliflower fork-tender.

Add finely chopped tomatoes and green bell pepper, ginger garlic paste, half of the pav bhaji masala, pink Himalayan salt to taste, and one-third of the butter. Stir well and cook for 5-10 minutes with the lid on.

Mash everything into a mushy paste using a potato masher and cook until all the water evaporates. As the vegetables get squashy, give them another mash. Transfer to a bowl and set aside.

Heat the rest of the butter in the previously used pan. Put in onion, cilantro, kasoori methi, chili powder, and the rest of the pav bhaji masala. Cook until the onion turns translucent. 

Add the cauliflower mash mixture, stir well, and cook for 2-3 minutes.

Mash again with the potato masher by adding some more water so you get a puree. Squeeze in the lime juice. Keep cooking until water evaporates.
Serve with keto bread
Nutritional Value
Total Calories- 425 kcal,

Carbohydrates-  9 g,

Protein- 4g,

Fats-  45 g
Bonus Recipe: Chilli Paneer
People's biggest carb weakness is Indian Chinese because it is insanely, deeply, stupidly delicious, and completely addicting. It has a strong flavor punch and is designed with the Indian palate in mind. Every "Chinese" restaurant serves a dish called "chili paneer," which is composed of soft cubes of farmer-style cheese that have been combined with scallions, peppers, and chilies in an umami soy sauce. It's a favorite bar snack and finger food, and it's now keto-friendly. If you haven't had this keto chili paneer, you haven't truly lived.
Ingredients
250 Grams Paneer
50 Grams Onion
80 Grams Capsicum
5 Grams Ginger
5 Grams garlic
20 Grams of Spring Onion
1 Tbsp Vinegar
2 Tsp Soya Sauce
1 Tsp Chilly Sauce
1 Tbsp olive oil I recommend this one
Salt to Taste
Pepper to taste
Instructions 
Cut the paneer into big chunks, and season with salt & pepper.
Fry till golden brown on either side and cut into bite-size pieces
Fry the ginger and garlic and green chili in a wok
Add in the onions and capsicum
Add in the vinegar, soya sauce, chili sauce, and some water
Cook for 2 minutes and add in the paneer
Cook till all the liquid is dried up.
Garnish with spring onion greens
Serve HOT!
Nutritional Value
Calories: 486
Net Carbs: 8g
Carbs: 9g
Fat: 38g
Protein: 24g
Fiber: 1g
We love these Indian vegetarian keto recipes and we know you will too. This is as easy as it gets, so what is your excuse now? Get yourself started today and Stay tuned for more such keto weight loss stories, health content, and recipes! Also, don\'t forget to follow us on Instagram for the daily dose of the Keto Lifestyle!
Related Posts